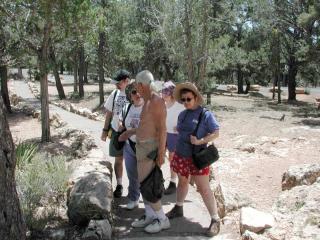 Barry, Elaine, John, Elaine's friend Gudrun, and Jane, on the trail.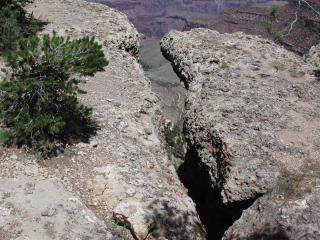 Foreground and background -- Bright Angel trail seen through a division in the foreground rock.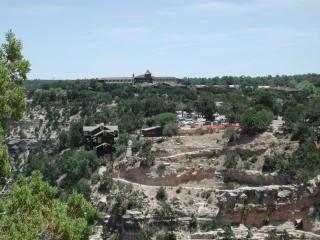 A view of Bright Angel Lodge and the Kolb Studio from across the way, with the beginning of Bright Angel trail criss-crossing down.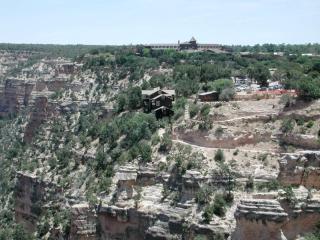 Another view of Kolb Studio, the lodge, and Bright Angel trail.